Golf Mil Veterinary Hospital Welcomes Dr. Sarah Fischer!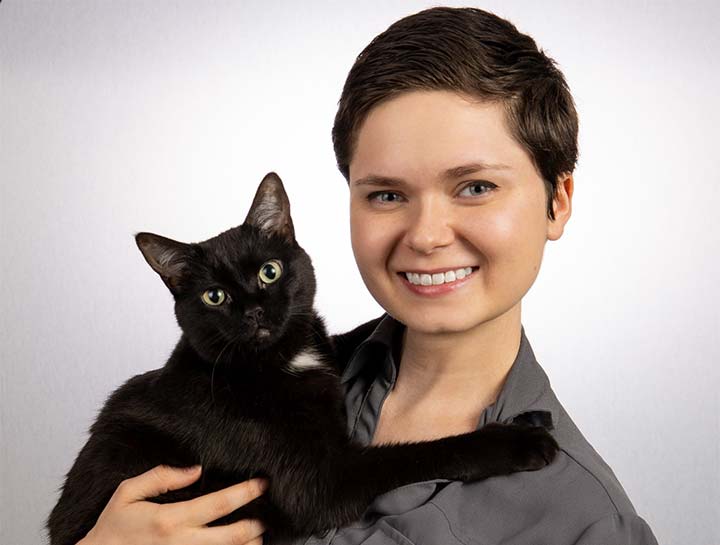 June 29, 2021
We have some exciting news! Please welcome Dr. Sarah Fischer who will be joining our Golf Mil Veterinary Hospital team in July! We are very excited for her to join our team in order to continue our commitment to providing high quality veterinary care to our patients for the duration of their lives.
Dr. Sarah Fischer grew up in the western suburbs of Chicago and left for Milwaukee, WI to complete her Bachelor degree from Cardinal Stritch University. She then graduated with her DVM from the University of Wisconsin-Madison and has returned to the Chicagoland area. Her interests are dermatology, dentistry, internal medicine, and alternative medicine such as acupuncture and herbs.
She has two black cats, Kanbina (Connie) and Uki. In her free time, she enjoys baking, jigsaw puzzles, coffee, dancing, and learning about Japanese culture.
Welcome to the team Dr. Fischer!